MEET YOUR MASSAGE THERAPIST
Certified Ayurvedic Yoga Massage practitioner
Born in France mainland and raised in Martinique (Caribbean), Raphaël Beaupied is a certified Ayurvedic Yoga Massage therapist accredited by the ARYM Institute. He is now traveling and living semi-nomadically, mainly around Europe and Asia, to offer the beautiful benefits of this Indian healing gift to others and honor its essence.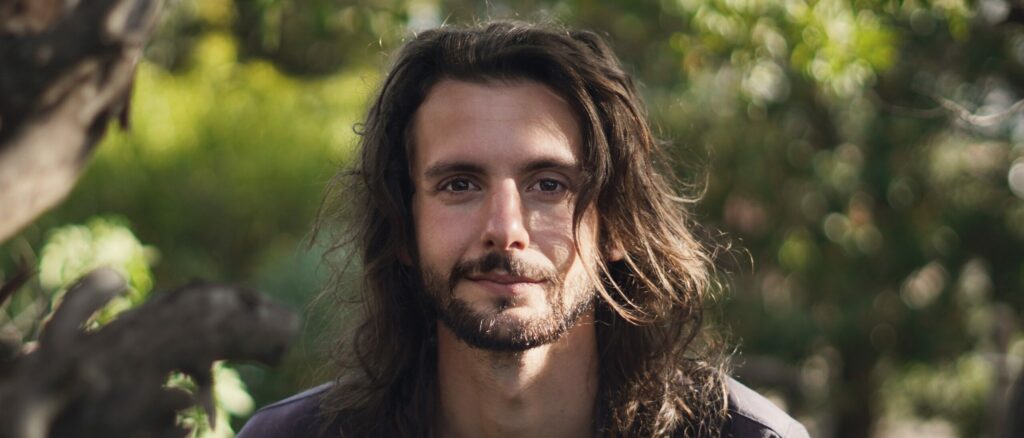 His practice and exploration during the past decade with yoga (haṭha and yin), meditation (vipassanā and more notably formless techniques such as 'silent illumination' mòzhào 默照 and 'sitting and forgetting' zuòwàng 坐忘), non-duality in the Advaita (Ramana Maharshi, Atmanda Krishna Menon, Nisargadatta Maharaj, Rupert Spira, John Wheeler), Chán Buddhist (Huángbò 黄檗, Hóngzhì 宏智) and Daoist traditions, as well as non-violent communication (Marshall Rosenberg) slowly influenced the shaping of his interest in traditional healing arts. However, it was his travels in Asia between 2018 and 2020 that were the most pivotal catalyst. This interest in bodywork, and more specifically massage therapies, took indeed a more practical dimension during his time as a volunteer at Buddhist center ThaBarWa in Myanmar back in February 2020. Helping in massaging disabled patients and assisting Vietnamese physiotherapist Tran Trung Kien based there was a transformative experience which left him filled with eternal gratitude and a passion for healing arts which continued to grow ever since.
This would not have been possible without his dear Malaysia-based, massage therapist friend Xin Chow and her compassionate, devoted work (Thai, qì nèi zàng 气内脏, and uterine massages, water therapy) who first contributed in 2018 to the blossoming of this interest for massage therapies and still remain a source of inspiration to this day. His visits to traditional zhèng gǔ 正骨 (bone-setting) parlors in Taiwan also offered, to a lesser extent, valuable insights stemming from the dedication of their practitioners.
Becoming a Massage Therapist
Coming back home in Martinique in September 2020 allowed him to further explore the field of massage therapy through a multidisciplinary lens drawing on Chinese acupressure, Ayurveda, general anatomy and physiology, natural movement, breathing, as well as grounding/earthing. In October 2022, he was finally ready to turn this interest into a more tangible endeavor and became a certified Ayurvedic Yoga Massage practitioner thanks to his teacher 'Ananta' Sylvain Girard and his rich 30+ years of experience, for which he has his deepest gratitude.
Today, Raphaël is keen to infuse the abundance of these learning experiences into his massage practice and to return the favor, by increasing the reach of his humble therapeutic work and unlocking the healing power of conscious touch of Ayurvedic Yoga Message that dwells in each of us.